Brochures & Seasonal Information

City of Westfield~Parks and Recreation Department Office~4 Holcomb Street-Westfield, MA Office - 413-572-6263

Our Spring-Summer 2023 brochure Click here- to download
Register online here-Programs
Obtain a digital copy or find printed copies at the Park & Recreation office, (Outside the building) City Hall, Library, and past program participants will receive a copy via postal mail.
Free Events Girls Basketball Clinic April 12-June 8 and Field Hockey Clinic May 13, Playground Program
Big Wheel 500 Ages 3-6
Dance Camps-All Star Dance Studio July 10 - July 14 and July 31- August 4 -Ages 4 and up.
Spring Programs Pickleball adults and youth, Girls basketball camp ages 6-9, tennis camps, spring soccer, t-ball boys and girls ages 4-5
Start Smart- Parent-Child Program ages 3-4
All-Star Tuesdays Ages 3 and Up -Fancy Nancy, Glow in the Dark spa, Mickey & Minnie Disco Party, Moving with Moana, and Unicorn University.
Golf Camp Ages 7-14
Soccer Camps Little Kickers and World Cup soccer ages 5-12
Summer Child Care-Adventure Zone Ages 5-12
Girls Basketball Camp Ages 6-9
Arts in the Parks - Little Picassos
Nature Camps Ages 3-8
Sports Sampler Ages 5-8
Skateboard Camp Ages 7 and up Coed
Pickleball Classes for Adults and Youth
Tennis Camps for Ages 6 & Up
Volleyball Camp Ages 10 - 15 Co-Ed
Horse Back Riding Camps Spring, Summer and Fall
Adult Programs Pickleball and Softball Leagues and Adult Fitness and exercise programs
Field Hockey Camps Spring, Summer and Fall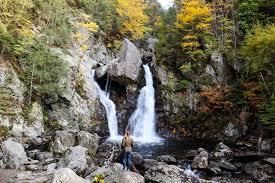 The Westfield Parks and Recreation Department is pleased to announce that we are participating in the Department of Conservation and Recreation (DCR) where you can visit over 50 facilities in Massachusetts State Parks that charge a day-use parking fee. We have a parking pass that you can sign up for and borrow for a free parking pass to visit any Massachusetts state parks. The park pass enables the bearer to have Free Parking for one vehicle. (excluding buses or vans) Stop in the Parks and Recreation office at 4 Holcomb Street Westfield, MA 01085, or call us at 572-6263. Patrons can visit the DCR webpage for a listing of parks to visit at DCR -Mass Park Locations
Mother-Son Luau-Canceled
Adult Men's Basketball Leagues - Check back in Sept. 2024
Sign up online with us at WESTFIELDMAPARKSREC.COM - On-Line Registration -All Programs
Create the family account only once set up members- if you forgot your password hit reset.
If you forgot your password then just enter your email address and hit reset. https://westfieldma.myrec.com/info/household/login.aspx
Please complete a registration form located under "forms" with payment and mail, drop off or place in the drop-off box. Or pay online.
Mail, drop off, use drop off box or stop in the office. 8:00 a.m.-3:30 p.m. M-F. The office cannot enter charge cards, you will have to do this from home or your smartphone. The office can only accept checks, cash, and money orders only.
You can sign up from home. Rates will apply for online transactions. Bank Fees from UniPay from your device. At this time it takes checks and MasterCard and may take other cards.
WestfieldMAparksRec.com (On Line registrations)
Parks and Recreation Dept. Staff -Direct line to Office 572-6263
We are located at 4 Holcomb Street, Westfield, We have a drop off box located on the pole. At this time, we are allowing one person at a time in the office wearing a mask.

westfieldmaparksrec.com Simply click here for online program registrations website. Please continue to check daily.(Seasonal information)

Can mail in or sign up on line
Basketball Schedule
Ages 9 and up Click here Schedule this is for in house basketball only.
(Westfield United Basketball)


Cancellations
Please check our
cancellations page
or by calling our voice mail at (413) 572-6263 (press option 7 for cancellations 1 hour before the program starts.